Clare Jasmine (CJ aka BKLYN SLICE) studied music production at Boston University and co-produced songs with several renowned music producers and engineers, including John Wicks, Fred Jorio, Jorge Johnson, and Kajem/Victory Studios. Citing Masters at Work and Frankie Knuckles as her primary influences, CJ fondly remembers something Frankie had told her in the 90s when she was developing her sound: You have to be able to feel the music in your heart.
From 1988 to 1998, CJ produced over 200 dance tracks and remixes with albums pressed on vinyl and CD for three record labels. Her 1996 mashup of Madonna and Gloria Estefan is regarded as the first multi-ethnic, cross-genre mashup in history. Her 2020 remixes of Ellie Fanning's "Dancing On My Own" charted at number 5 on iDJPool and Bonnie x Clyde's "Love is Killing Me" charted at number 4 on ZipDJ, the two most prominent record pools in the world.
From 1999 to 2001, CJ produced dance music under the name Gorgeous Girl that was featured on four MTV shows, including The Osbournes, MADE, Undressed, and Sausage Factory, as well as on commercials and videos. Her music has been played in 27 countries.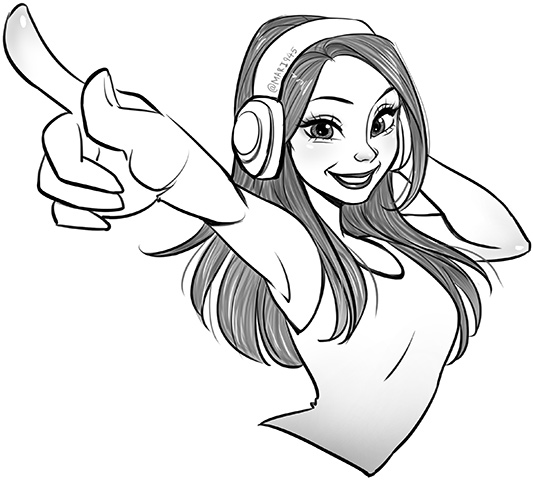 In May 2020, at the start of quarantine, CJ remixed the definitive version of Kim Petras' "Malibu." From August 2020 onward, CJ has remixed over 700 hit songs by 88Rising & Atarashii Gakko! & Warren Hue, Abrina, Addison Rae, AJ Mitchell, Alanis Morissette, Alec Benjamin, Alesso ft. Charlotte Lawrence, Alexis Lynn, Ally Brooke x Afrojack, Almost Monday, Amy Macdonald, Angie Rose, Anything Box, Ariana Grande, Ariana Grande ft. Doja Cat, Allie X, Aluna, Anabel Englund & MK, ATB & Topic & A7S, Ava Max, Baby Queen, Bad Bunny ft. Rosalia, Bastille, Bathsheba, Beabadoobee, Bebe Rexha, Becky G & Burna Boy, Becky Hill, Becky Hill & Sigala, Becky Hill ft. Shift K3Y, Benee, Benee ft. Gus Dapperton, Benny Benassi & Jeremih, Beyoncé, Big Sean, Bill Medley & Jennifer Warnes, Billie Eilish, Black Coffee & Diplo ft. Elderbrook, Black Eyed Peas ft. Shakira, Black Saint, Bonnie x Clyde, Brandy, Britney Spears, Britney Spears f. Iggy Azalea, Brooke Candy ft. Sia, Bruno Mars, Bruno Martin & Becky Hill & Magnificence, Bryan Adams, Brynn Elliott, BTS, Budjerah, Calvin Harris f. Dua Lipa, Camila Cabello, Cathy Dennis, Charli XCX, Charlotte Cardin, Celine Dion, Cheat Codes ft. Lil Xxel, Christine and the Queens ft. Dam-Funk, Chung Ha & R3HAB, Clairo, Clean Bandit & Mabel, Clean Bandit ft. Iann Dior, Coldplay, Conan Gray, Crooked Colours, Curtis Waters & Harm Franklin, D-Nice ft. Kent Jones & Ne-Yo, David Bisbal ft. Carrie Underwood, David Guetta ft. Sia, Daya, Dead or Alive, Demi Lovato, Digital Farm Animals f. Harlee, Dierks Bentley f. Elle King, Diplo & Sonny Fodera, Discrete & Ouse & Dylan Fuentes & Kiesza, DJ Snake ft. Selena Gomez, Don Diablo & The Killers, Drew Sycamore, Drove & Dillon Francis, Dua Lipa, Dua Lipa ft. Angele, EBEN, Elderbrook & Andhim, Elenoir, Eli Brown, Ella Henderson & Roger Sanchez, Elle Fanning, Eli Rose, Ellie Goulding, Elle King & Miranda Lambert, Em, Emotional Oranges f. Biig Piig, Emotional Oranges ft. Channel Tres, Faustix, Felix Jaehn & Cheat Codes & Bow Anderson, Fletcher, Florence + The Machine, Freefall ft. Savannah Low, French Original, Galantis ft. Sofia Carson, Giorgio Moroder f. Britney Spears, Giorgio Moroder f. Kylie Minogue, GiGi Vega, Goo Goo Dolls, Griff, Gryffin & Two Feet, Gwen Stefani, Hailee Steinfeld, Hot Chip ft. Jarvis Cocker, Hugel & Dawty Music ft. Preston Harris, Hvme, Icona Pop, Illiterate Light ft. Devon Gilfillian, Imagine Dragons, Jackson Wang, James Newman, Jamie Lynn Spears & Chantel Jeffries, January Jane, Jason Derulo, Jax Jones ft. Au-Ra, Jax Jones & Martin Solveig & Raye, Jennifer Hudson, Jeremy Loops, Jess Glynne, Jessie J, Jessie Ware, Jewelz & Sparks f. Tiscore, Joel Corry & MNEK, Jojo, John DeSohn, John K, Jonas Blue & Paloma Faith, Jonas Blue ft. AWA, Jordan McGraw, Jordan Suaste, Jorja Smith, Julia Michaels, Justin Bieber, Jvke, Jvke ft. Charlie Puth, Karen Harding, Karmin, Kacey Musgraves, Kali Uchis, Kaskade, Katerina Themis, Katy Perry, Keith Urban, Kem ft. Toni Braxton, Kian, Kim Petras, Kita Alexander, Kito ft. Channel Tres & VanJess, Kris Kross Amsterdam f. Conor Maynard & Shaggy, KSI ft. Craig David & Digital Farm Animals, KSI ft. Polo G & Yungblud, Kygo & Zara Larsson & Tyga, Kylie Minogue, La Lana, Lady GaGa, Lady GaGa & Ariana Grande, Lady GaGa ft. Blackpink, Laurent Schark & Darren Ellison, Lee Wells, Lennon Stella & Charlie Puth, Lindsay Lohan, Littgloss ft. Bathsheba, Liz Phair, L.L.A.M.A. ft. Carmen Deleon & Ne-Yo, London Grammar, Loona, Louis The Child f. Arizona, LU2VYK ft. Sarah De Warren, LunchMoney Lewis ft. Meghan Trainor, Lyn Lapid, M People, Mabel, Madonna, Mags, Maja Kristina, Majid Jordan, Major Lazer ft. Labrinth & Sia, Mark Ronson ft. Bruno Mars, Mark Ronson ft. Miley Cyrus, Marshmello & Halsey, Marshmello & Imanbek ft. Usher, Matoma ft. Becky Hill, Mattis, Meduza ft. Becky Hill & Goodboys, Meghan Trainor, Melanie C, Mi Casa, Michelle, Miley Cyrus, Miley Cyrus & Dua Lipa, Miley Cyrus & Stevie Nicks, Missy Elliott ft. Pharrell Williams, MK & Becky Hill, MK & Jonas Blue & Becky Hill, Montana Tucker, Moodshift, Mya, Nathan Dawe & Little Mix, Nemesis Rising, Nervo f. Jake Shears, Kylie Minogue & Nile Rodgers, Nick Jonas, Nicole Bus, Nova Miller, Ofenbach ft. Lagique, Oliver Heldens ft. Becky Hill, Olivia Holt, Olivia Holt & R3HAB, Olivia Rox, OMI & Studio Killers, Orla Gartland, Pale Waves, Paris Jackson, Parson James f. JoJo, Pete Tong & Her-O ft. Boy George, Phantoms, P!nk, Prep, PrettyMuch, Prospa, Public, Punctual & Nabiha, Purple Disco Machine & Sophie And The Giants, Raye, Regard & Troye Sivan & Tate McRae, Republica, Rihanna, Rita Ora, David Guetta & Imanbek ft. Gunna, River Ocean ft. India, Robin Schulz & Kiddo, Romy, Rose, Route 94 & L Devine, Royal Blood, Sachi, Salem Ilese, Sam Bird & Papa Zeus, Sam Smith, Samantha James, Sara Kays, Saweetie, Seal, Selena Gomez, Senhit & Flo Rida, SG Lewis ft. Nile Rodgers, Shaed, Shawn Mendes, Sheppard, Shygirl, Sia, Sia & David Guetta, Sigala & Becky Hill, Sigala & James Arthur, Sigala f. Kylie Minogue , Simon Pagliari, Smashing Pumpkins, Sofi Tucker, Sofia Carson, Sofia Carson & R3hab, Sofia Valdes, Stefanie Heinzmann, Steps, Studio Killers ft. Kim Petras, SVEA, Syence ft. Ruuth, Tate McRae, Taylor Swift, Tchami ft. ZHU, That Kind, The Cure, The Killers, The Pussycat Dolls, The Weeknd, Thoj ft. Otta, Tom Grennan, Toni Braxton, Topic & A7S, Tove Lo, Tove Lo f. Kylie Minogue, Traci Lords, Usher, Vassy, U.S. Girls, Virginia To Vegas & NOTD, Wiz Khalifa ft. Empire of the Sun, XIE, Years & Years, Yung Bae f. Upsahl, Zara Larsson, Zedd ft. Jasmine Thompson, Zedd ft. Selena Gomez, Zoe Wees, and many others.
CJ's remixes are available on her remix albums here.